Sailing weekends during May 2022. Daily summer sailings begin on Friday, May 27th. We look forward to welcoming you on board.
Local Attractions
Attractions Near The Lough Foyle Ferry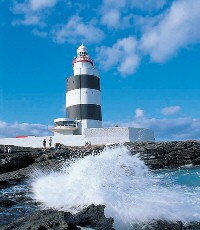 The Lough Foyle Ferry is a great starting point for visiting many venues and attractions in the North West of Irleland such as:
Hook Lighthouse
Reputed to be...
www.hooktourism.com
Tintern Abbey
This abbey was built around...
Dunbrody Abbey
The spectacular Ruins of Dunbrody...
The Dunbrody Famine Ship, New Ross
A visit to The....
www.dunbrody.com