** Please note: 2021 season begins Friday, June 4th. ** Our shuttle service starts at 9 a.m. from Greencastle until last sail at 8.15 p.m from Magilligan. Latest sailing updates available via the sailing status banner on our home page. We look forward to seeing you on board!
Local Attractions
Attractions Near The Lough Foyle Ferry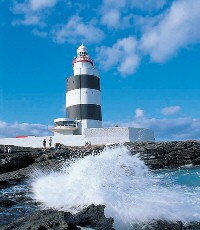 The Lough Foyle Ferry is a great starting point for visiting many venues and attractions in the North West of Irleland such as:
Hook Lighthouse
Reputed to be...
www.hooktourism.com
Tintern Abbey
This abbey was built around...
Dunbrody Abbey
The spectacular Ruins of Dunbrody...
The Dunbrody Famine Ship, New Ross
A visit to The....
www.dunbrody.com